DJ Q feat Louise Williams – "Trust Again"
by
Joe Burns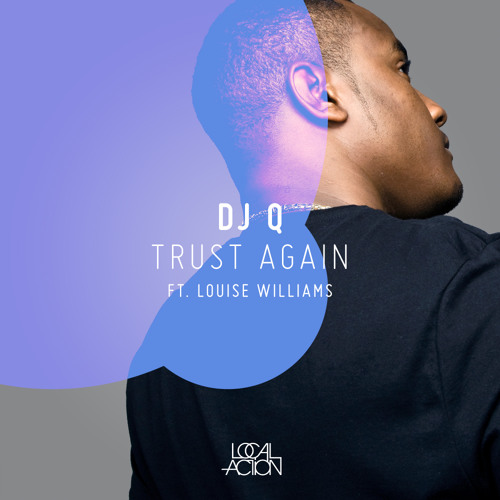 Local Action Records sees 2013 in with a new single from the ever talented DJ Q, "Trust Again".
DJ Q has been a powerful figure to those in the know for the past few years with his 2008 single "U wot" acting as a musical game changer for UK bass music. Through his most recent releases and remixes with Local Action, UTTU and Butterz, Q proves yet again that he can do things very well indeed.
This 2-stepping, head bopping garage single is a follow up to Q's first release on Local Action Records, the vinyl-only and quickly sold "Brandy & Coke". The single will feature a 4×4 mix by Q, a rougher bassline mix by TS7, and also sees a return of the legendary Karl 'Tuff Enuff' Brown (one half of the 90's garage unit Tuff Jam) for his first vinyl remix in years.
"Trust Again" is due for release at end of January.
Meanwhile,
Pre-order the "Trust Again" vinyl here –  localactionrecords.bigcartel.com/product/dj-q-trust-again-feat-louise-williams
Listen to the new single below and view the tracklist:
Tracklist:
A1 – Trust Again
A2 – Trust Again (4×4 mix)
B1 – Trust Again (Karl 'Tuff Enuff' Brown remix)
B2 – Trust Again (TS7 remix)